Plumbing Service For Blocked Drains Huntingdale
Happy Tappy is the plumbing service to call for plumbing blockages. We love fixing sad drains! No matter the cause of the problem, we can figure it out. A blocked drain brings in a barrage of problems. The smell, backflow, and clogging can bring serious health problems for people in your home. If bad plumbing makes you sad, Happy Tappy can turn that frown upside down! Leave it to the professionals to get your drains cleared quickly and efficiently.
Too often, people rely on DIY solutions with harsh chemicals to resolve their problems in home drains. Without the proper knowledge and equipment, it's no surprise to find drains worse off after trying to clear them without professional help. At Happy Tappy, we are dedicated to properly handle your clogged drains. Trusting us will be a decision you wouldn't regret.
Hiring us will surely give you value for your money. With over 37 years in the business, we are well-trained, equipped, and experienced in handling different plumbing problems you might encounter. Our team of certified Huntingdale plumbers guarantee to get the job done the first time, keeping your drains clear and happy!
Dealing With A Difficult Drain?
Drains are one of the most unattended but important parts of the house. Since drainage systems run every single day at home, most people don't even think about their drains unless they stopped working as they should. They keep your house clean and hygienic by getting rid of household waste safely.
A happy drain makes a happy home! If these are blocked or clogged, things are sure to get messy. Getting a certified plumber to remove any blockages should be a priority.
In restoring clogged drains, the earlier the better. To help you as early as we can, make sure to look out for early warning signs of drainage issues such as slow draining, strange smells, gurgling noises, backflows, and puddles of water.
Drains are one of the hardest working parts of our home. Used every day, our drains take on a constant beating from our household waste. Finding out what's blocking your drain can make the process easier and can help you prevent more incidents in the future as blocked drains are commonly an internal plumbing problem.
What are the usual things drains frown upon? The most common causes of a blocked drain include grease, foreign objects such as hair, dirt, or toilet paper, tree roots, damaged pipes, or incorrect installations of drainage systems. The accumulation of materials washed down the drain is the most probable cause of drain clogging. Happy Tappy provides immediate service for these issues!
Need Fast Help With Blocked Drains?
Get the quality plumbing service tailored to your needs at Happy Tappy! We provide only the most relevant solutions for your plumbing problems and we value customer satisfaction every step of the way.
With experience in a range of different types of plumbing, we have blocked drain specialists fully equipped for the task. We know the urgency of clogged drains so our team doesn't waste any time to provide professional and reliable plumbing services in Huntingdale.
Save yourself the stress of handling a mess! Remove the blockages and restore your drain with Happy Tappy's fast emergency service. Contact us today!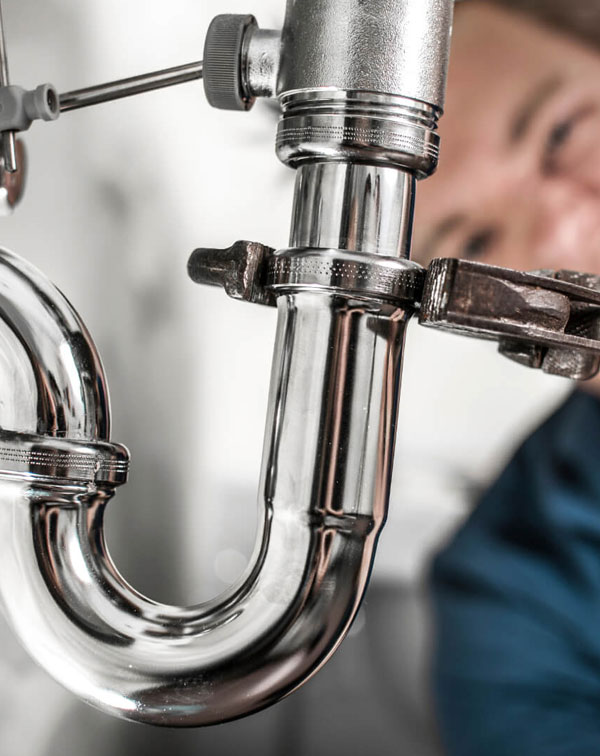 Sad tap, sad loo, sad hot water? Happy Tappy will fix them!